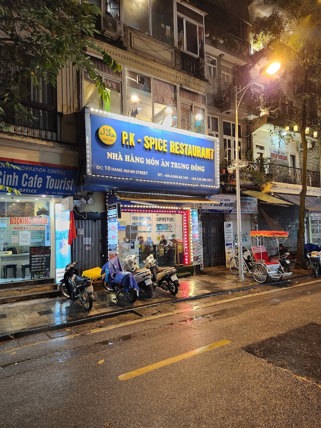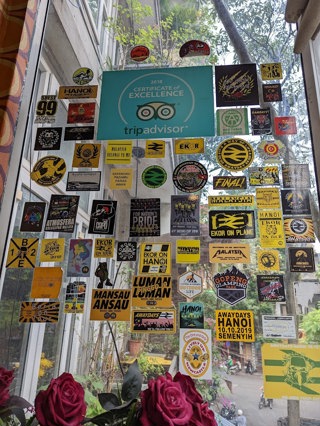 PKSpice Located in the city center of Hanoi, PKSpice is eager to offer the most authentic and diverse Indian dishes for the people of this beautiful city of one millennium.
Our elegant decor based on the rich cultural aspects of India offers a cosy yet stirring dining atmosphere for our patrons.We are proud to offer the most wide-ranging and inclusive Indian cuisine menu to our patrons.
Our extensive menu ranges from the mouth-watering curries of the north to the hot and spicy soups of the south, from the rich Mughal cuisines of Hyderabad to the sweets of Gujarat. We take pride in the fact that our chefs have learned and perfected the art of arousing the taste buds of patrons through their fine cuisine.
We are pleased to offer only HALAL MEAT at PKSpice.We strictly use the genuine Indian clay tandoor oven in order to maintain the authentic taste of our Naan bread (wheat breads). We also have a portable tandoor oven for outdoor catering parties and events.
The Sanskrit phrase "Atithi Devo Bhav" which literally translates in English to "The guest is God" resounds and reverberates here at PKSpice. If not in the literal sense of the phrase, staying true to the traditions of Indian hospitality, we here at PKSpice believe that our guests deserve the best possible treatment from us.
This aspect would be evident from the service you shall encounter from our friendly staff.Although we strongly encourage our patrons to enjoy the dining experience at our restaurant, we are more than happy to offer the treat to your taste buds at the comfort of your own home.
We offer quick delivery, free of charge within reasonable distance in the city of Hanoi. We are also delighted to offer catering services for your parties and other social events.It is often said that the art of cuisine is a skill that can never be perfected. Well, in that case, PKSpice is very proud to inch closer to the art of perfecting the Indian cuisine.
We strive to offer one of the most delightful dining experiences of your life. We hope you shall join and support us to hear louder PKSpice in the streets of Hanoi.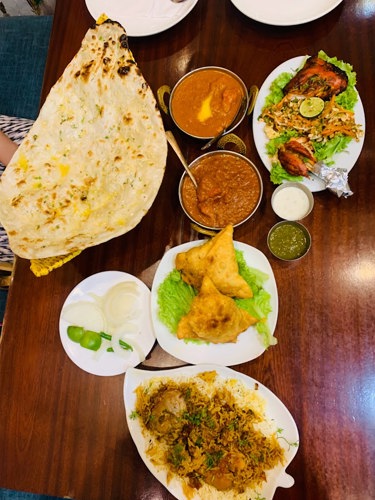 - Add 1: 10 Hàng Mành, Hàng Gai, Hoàn Kiếm, Hà Nội 100000, Vietnam.


https://www.pkspice.com/

https://www.facebook.com/pkspicerestaurant/