Enjoy a 1 hour traditional puppetry art show - a very special moment for grownups and children alike. Take a ride on a cyclo for an adventure winding through the sights, sounds & smells of this historic metropolis - the ideal way to experience the city at night. Unforgettable 2 hour scenic cruise along the Saigon River in a traditional junk & Halal dinner.
Halal Dinner Cruise, Water Puppet Show, Cyclo Muslim Tours (Evening tour start at 18h00 finish at 21h30)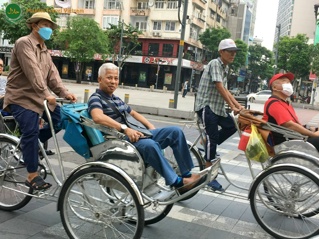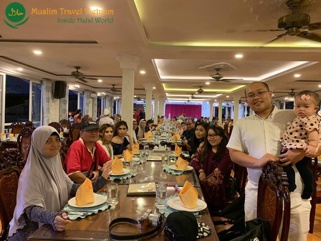 17.45: Pick up at your hotel to start the trip with cyclo tour around 30 minutes 18h15: Reach the theather and Enjoy the unique art of a water puppet show at 18.30, a traditional art form closely connected with the long-standing spiritual life of the Vietnamese people. It is performed in a pool of water with the water surface being the stage. The puppeteers stand behind a screen and control the puppets using long bamboo rods and string mechanisms hidden beneath the water surface. A traditional Vietnamese orchestra provides accompanying background music. Singers originating from north Vietnam sing songs which tell the story being acted out by the puppets which are carved out of wood. Although the authentic shows are exclusively in Vietnamese, the tales depict rural life in villages and are easy to understand. The shows typically last for one hour and offer a colorful way to enjoy an ancient tradition. 19h15: Van pick up for a dinner cruise, enjoy the city lights & panoramic views of Ho Chi Minh city. Enjoy scrumptious Vietnamese food. Indochina Queen Cruise
Welcome guest from 18.30
Cruise stars at 19.45
21h00: Transfer you back to your hotel, Tour finish.
Menu:
1. Vegetarian spring rolls
2. Crab corn soup
3.Shrimp and lotus root salad
4. Deep fried fish file
5. STEADY clams
6. Stir-fried vegetables with garlic
7. Seafood fried rice
8. Dessert- fruit
9. Ice-tea


TOUR PRICE INCLUSION:
Aircondiotion Transportation
Cyclo
Halal food on cruise
Tour guide
Water puppet show ticket.
TOUR PRICE EXCLUSION:
Drinks on meals
Personal expenses